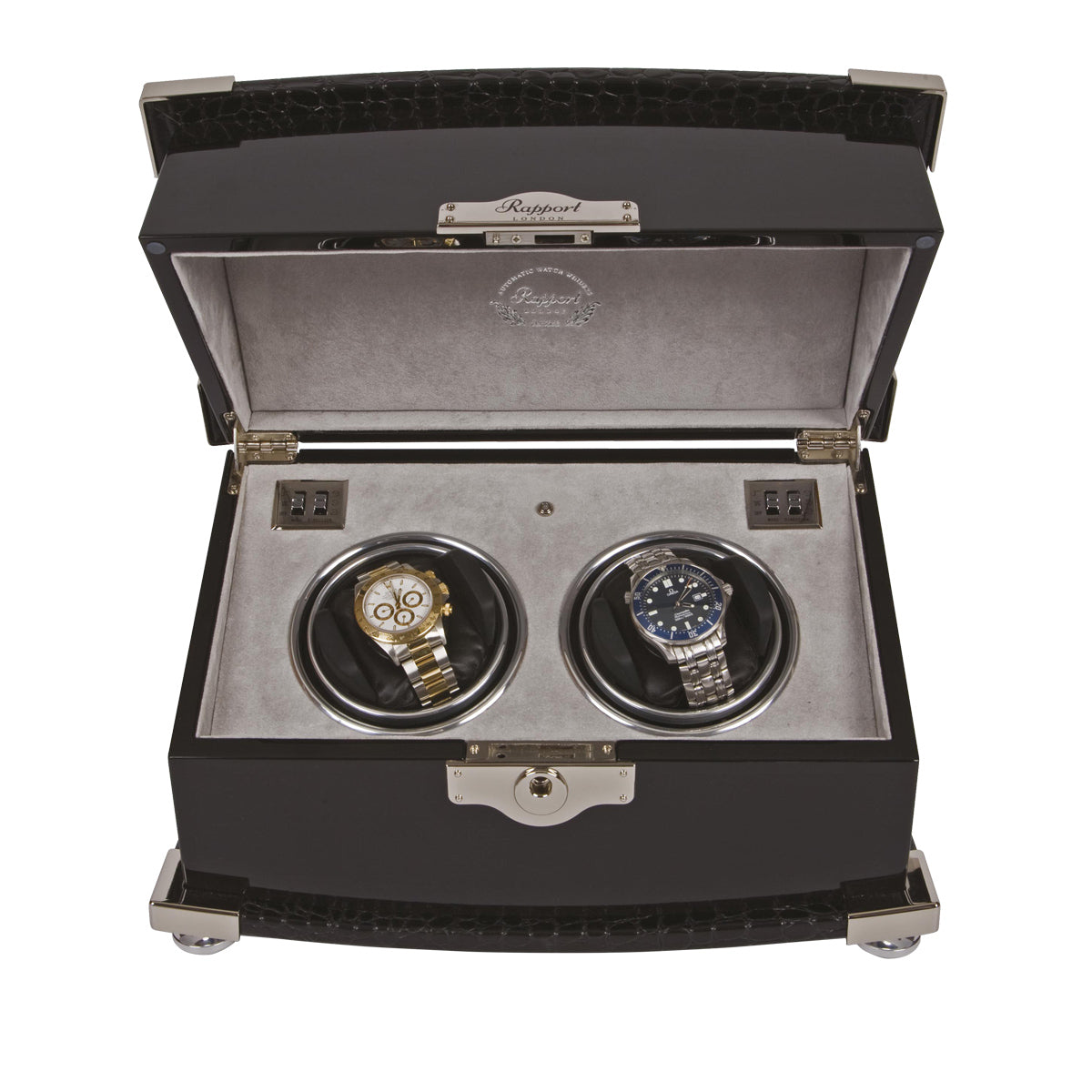 Serpentine Duo Watch Winder
---
The Serpentine dual watch winder presents a beautiful combination of high gloss piano finish ebony and genuine leather with crocodile skin effect embossing. The Serpentine range features delicate curves to the lid and base and has chrome plated corner protection details and sturdy turned feet. Attention to detail and high-quality materials ensures a touch of luxury like no other.
• Holds, protects and automatically winds two watches
• Piano finish Ebony
• Interiors are lined with soft-feel grey velveteen
• Watch holders are leather covered and adjustable
• Lock and key protection
• Size : w 330x h 215x d 190 mm
SKU: W222
Order now and we'll ship your order tomorrow
Orders placed before 2 pm will be shipped the same day.
Please see our Shipping Page for more information on delivery times.
Returns can be made up to 30 days after purchase.
Choose options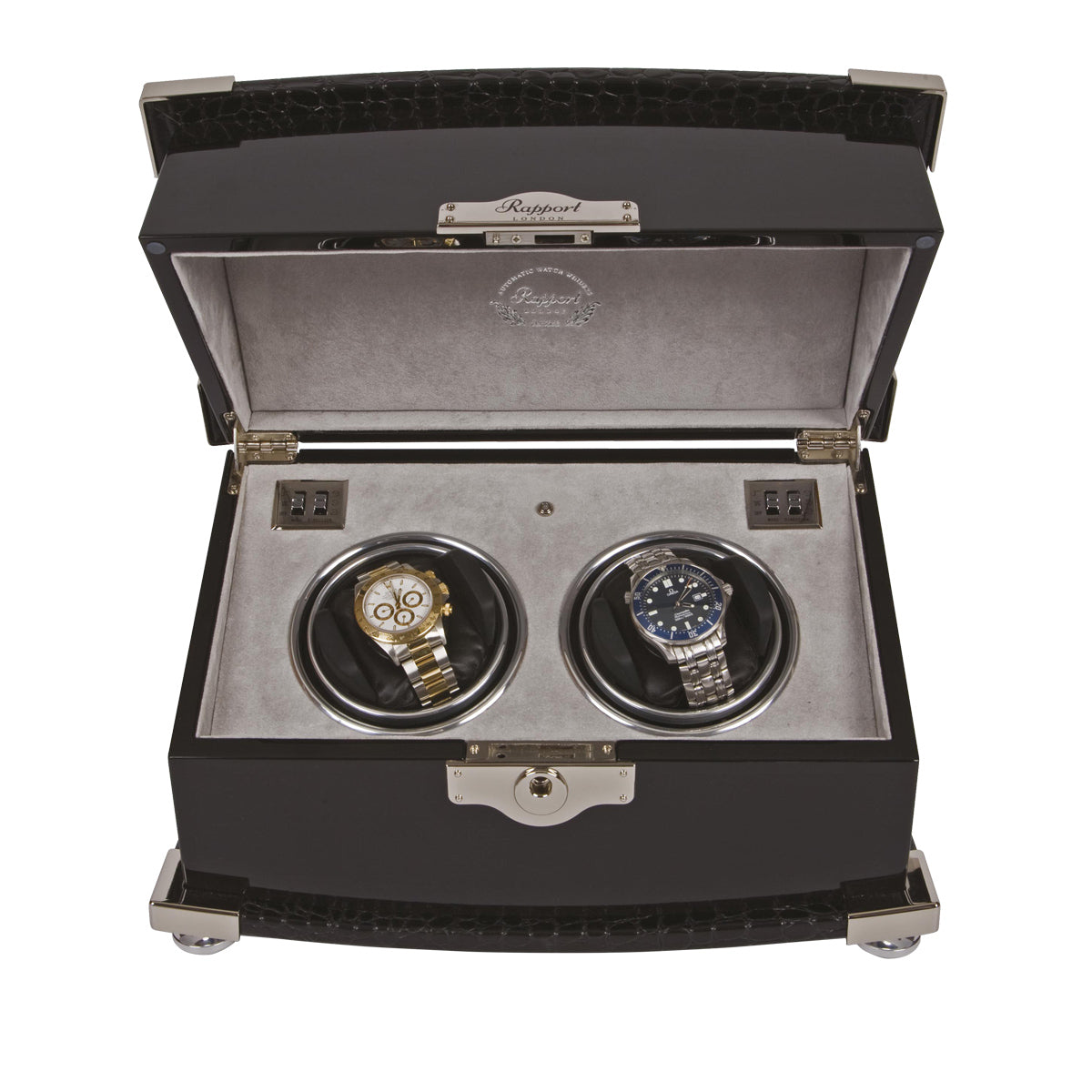 Express Shipping
We deliver worldwide with express delivery options. Orders are dispatched same day if ordered by 2pm.
30 day returns
Return any order within 30 days of delivery.
2 year guarantee
We are sure you will be delighted with your purchase, yet we offer a 2 year warranty.
Customer Service
We pride ourselves on excellent service. 91% of our customers leave a 5-star review.

Gift wrapping
Buying something special for someone special? Add gift wrapping to your purchase at check out free of charge.