125 years of British excellence
In 1898 an energetic young man aged 20 produced his first timepiece, and so the business of M. A. Rapport & Co was born. Now, four generations later, the Rapport family still serve luxury watch owners around the world.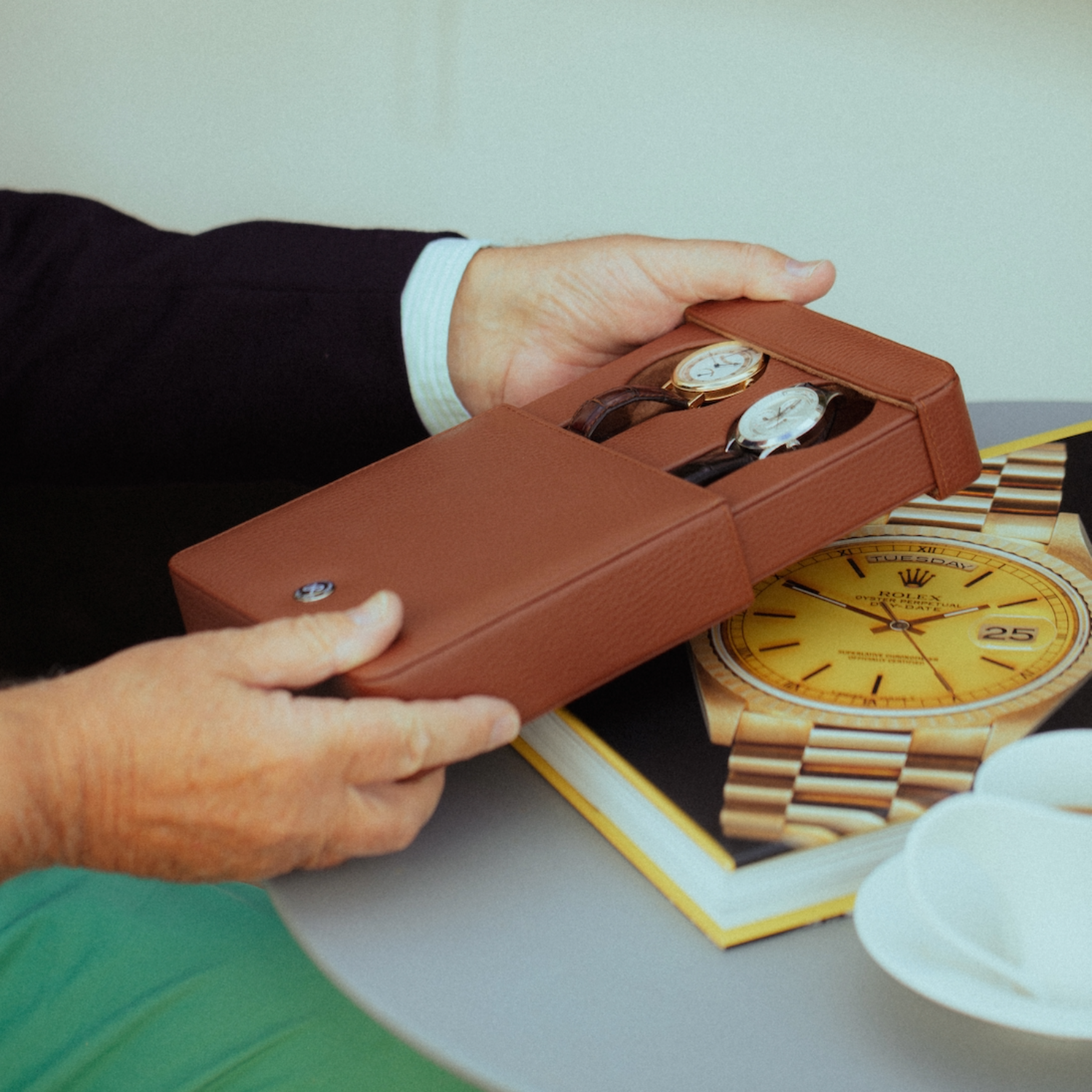 Welcome to Rapport
"Rapport was established by my grandfather in 1898. The business has evolved from manufacturing clocks to producing timepiece accessories - but we've always been steadfast in our commitment to quality and British craftsmanship. I wish you a warm welcome to the world of Rapport."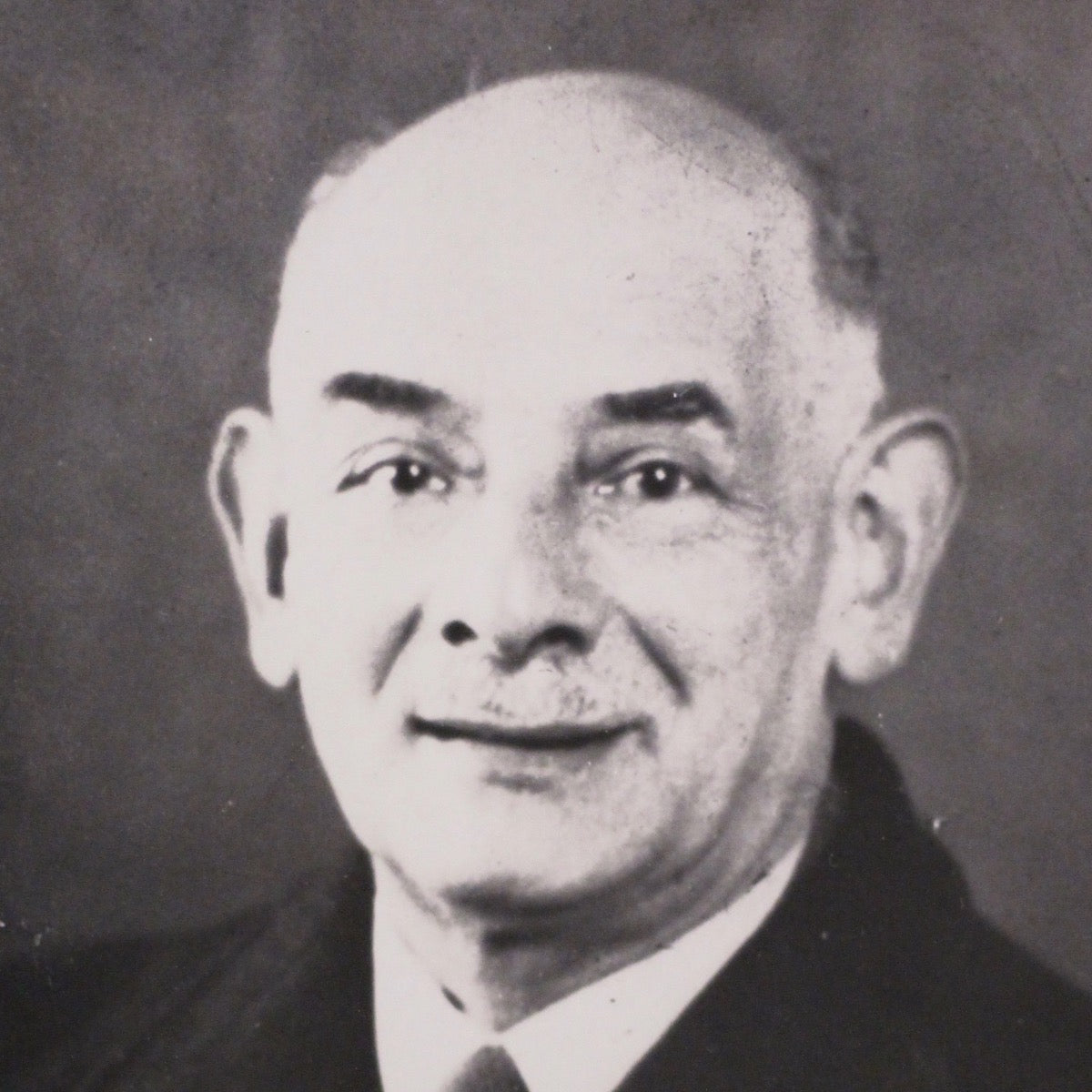 RAPPORT HERITAGE
It all began in 1898 when Maurice A. Rapport produced his first timepiece. He could have had no idea that the business he had founded would become a household name in clockmaking and horology worldwide and that the clocks produced by the company would find themselves gracing fine homes in all four corners of the globe.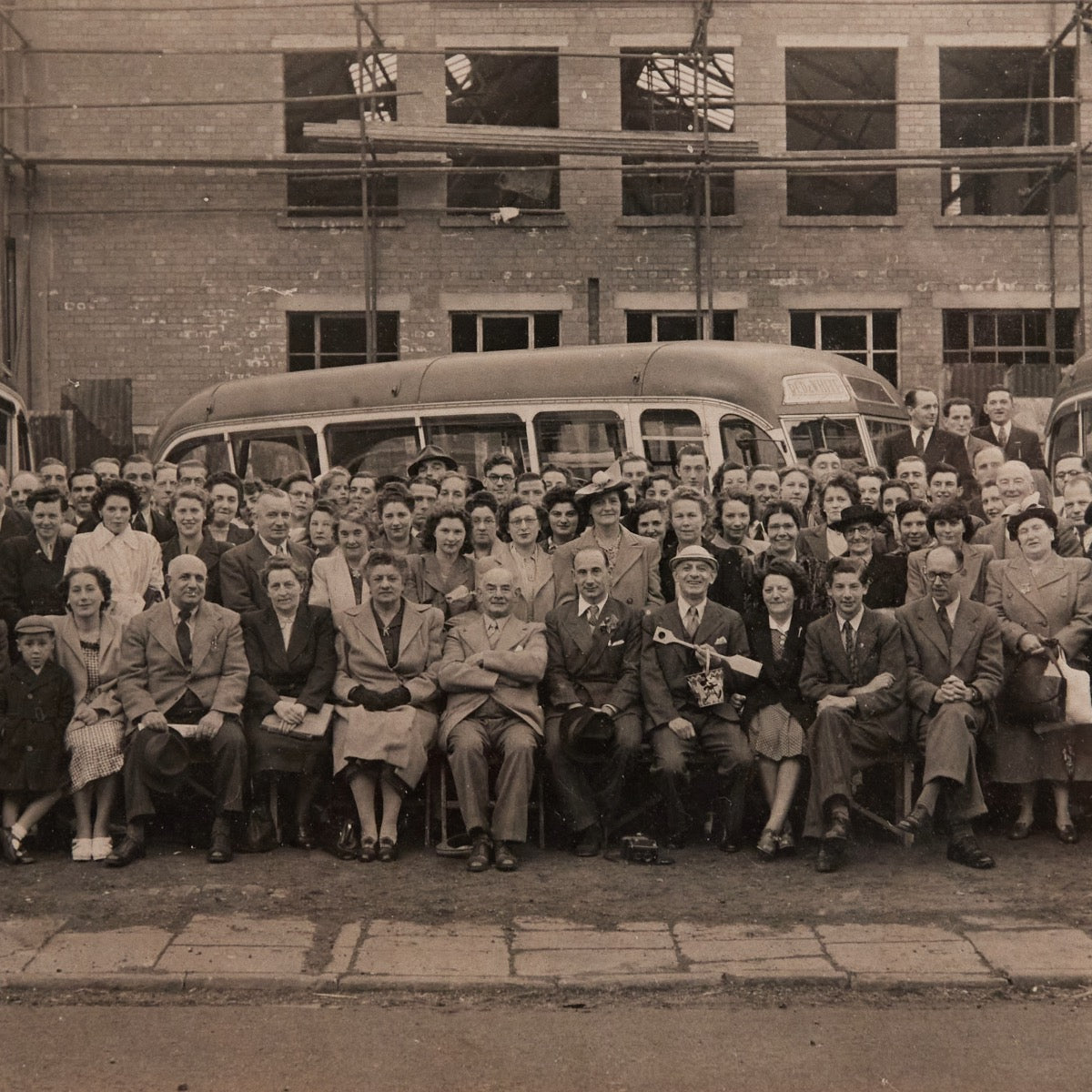 Rapport Clocks
Rapport established itself as a household name in the making of grandfather clocks and wooden carriage clocks. The company quickly grew and the family expanded. These foundations years cemented the core value and philosophy of quality and expert craft that we still use today.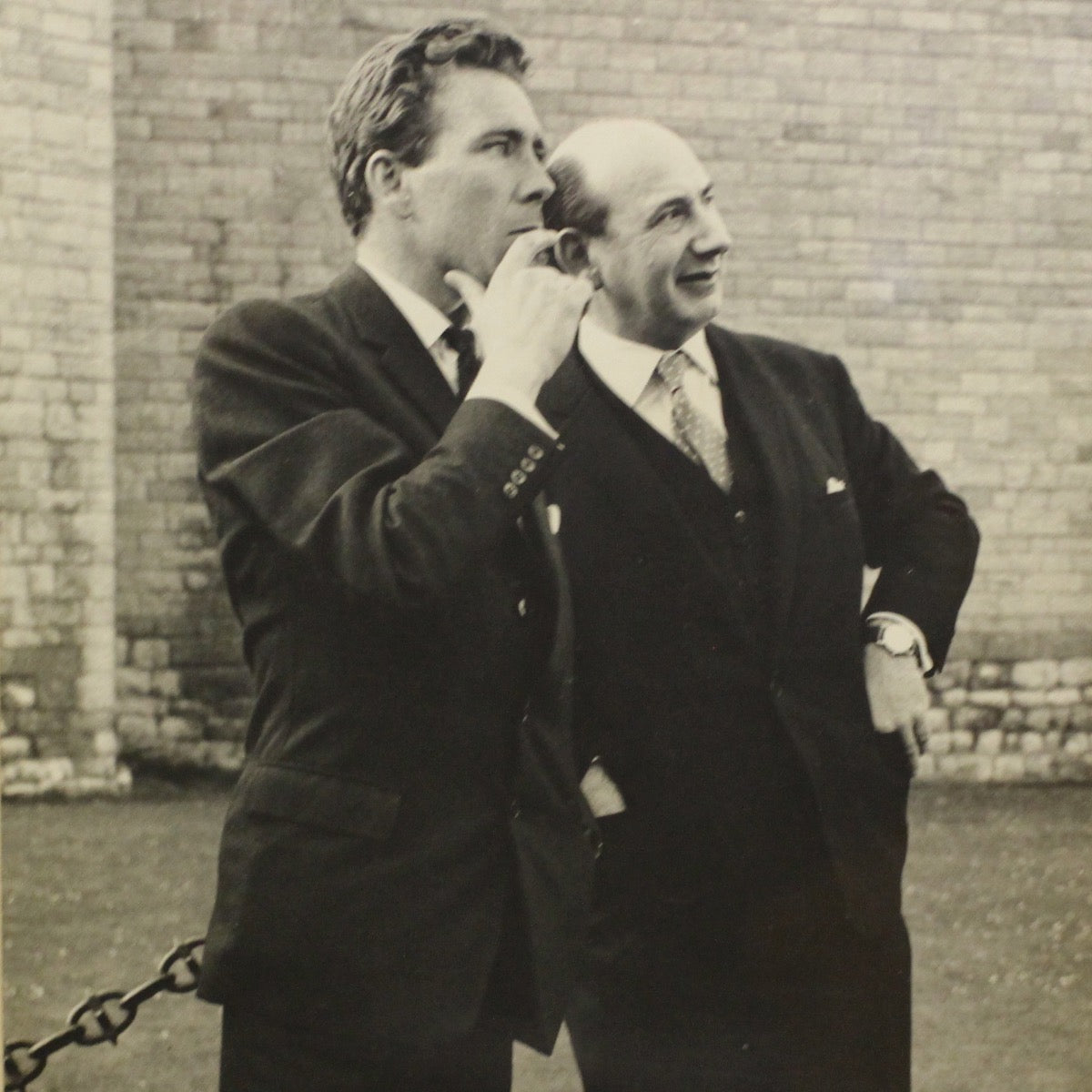 NEW TERRITORIES
Whilst the Rapport brand had earned its reputable name within the United Kingdom, it began global export. While on a small scale, the company faced entering new territories, evolving to understand the new whilst remaining true to the brand's foundation.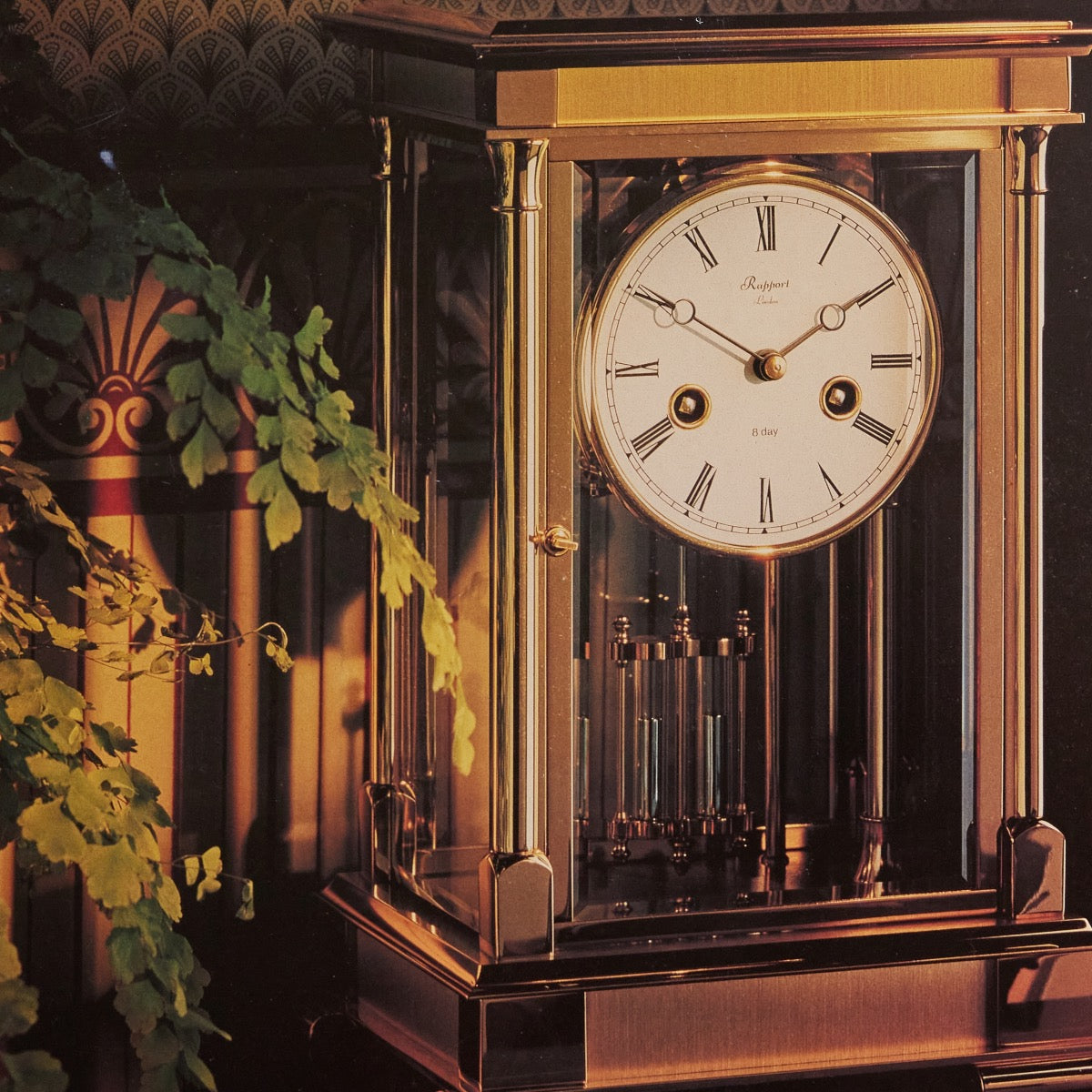 Modern Design
Skilled craftsman used their expert knowledge on trends and materials to introduce Rapport's collection of brass carriage clocks.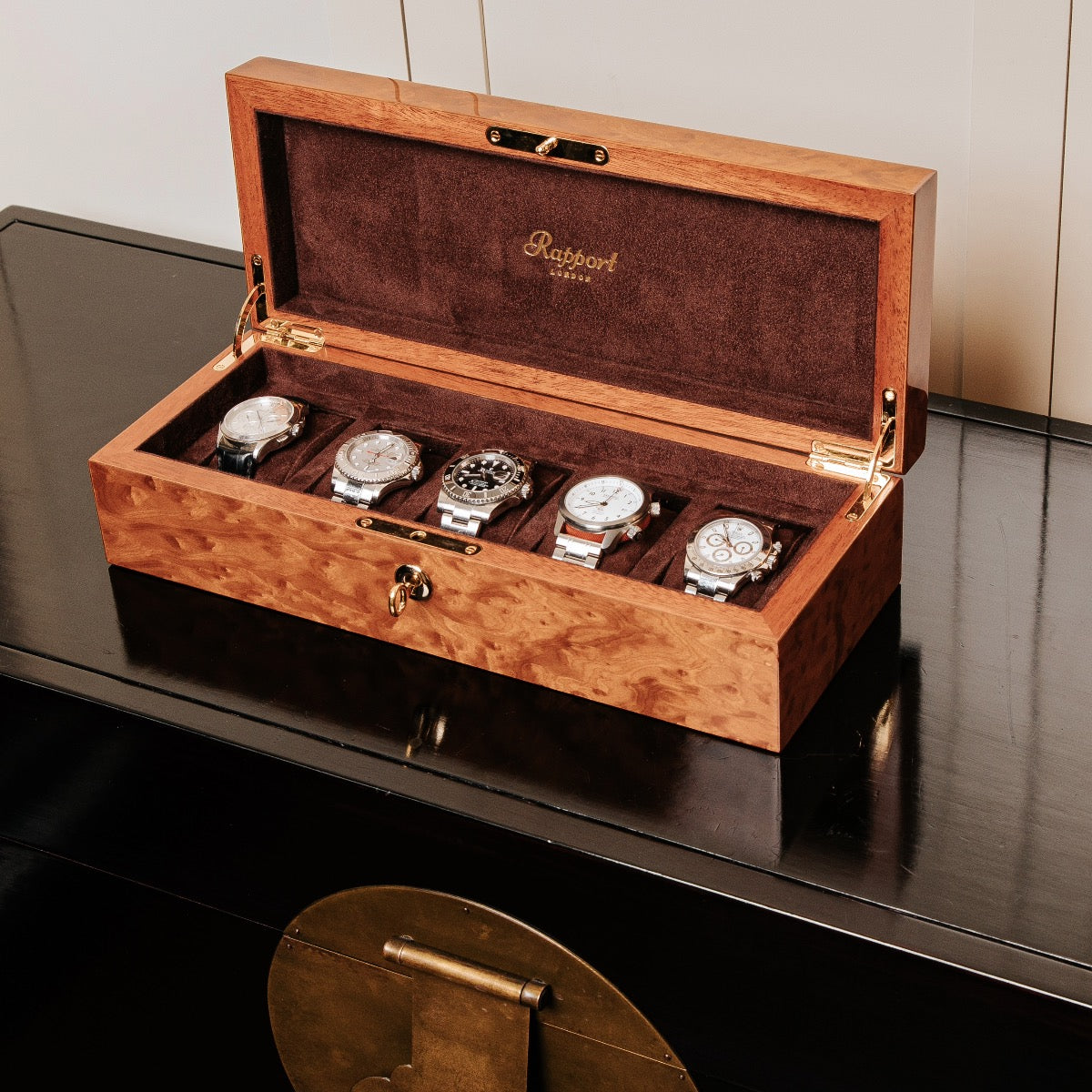 Watch accessories
In 1980, Rapport expanded it's product offering by launching it's first watch box and watch travel accessory collections. Remaining true to time, the move from clocks to watch accessories allowed Rapport to create a place for you to preserve your timepieces.
GOING GLOBAL
Rapport was expanding worldwide, forming strong relationships with major retailers globally. The collection of watch winders, watch boxes and leather accessories is expanding with new designs and with improvements made to produce the finest products for a global audience.
sustainability journey
Rapport began its genuine sustainability journey as a luxury company by making big commitments to reduce its carbon footprint. We are constantly looking at the best way of doing things in each business area, from supply chain and materials to our team and charitable endeavours.
Ladies Range
Through extensive research and design work, the team launched its ladies range including trunks, jewellery boxes and travel accessories. The collection featured exclusive styles, handmade in various textured leathers, all lined in the softest suede for storage.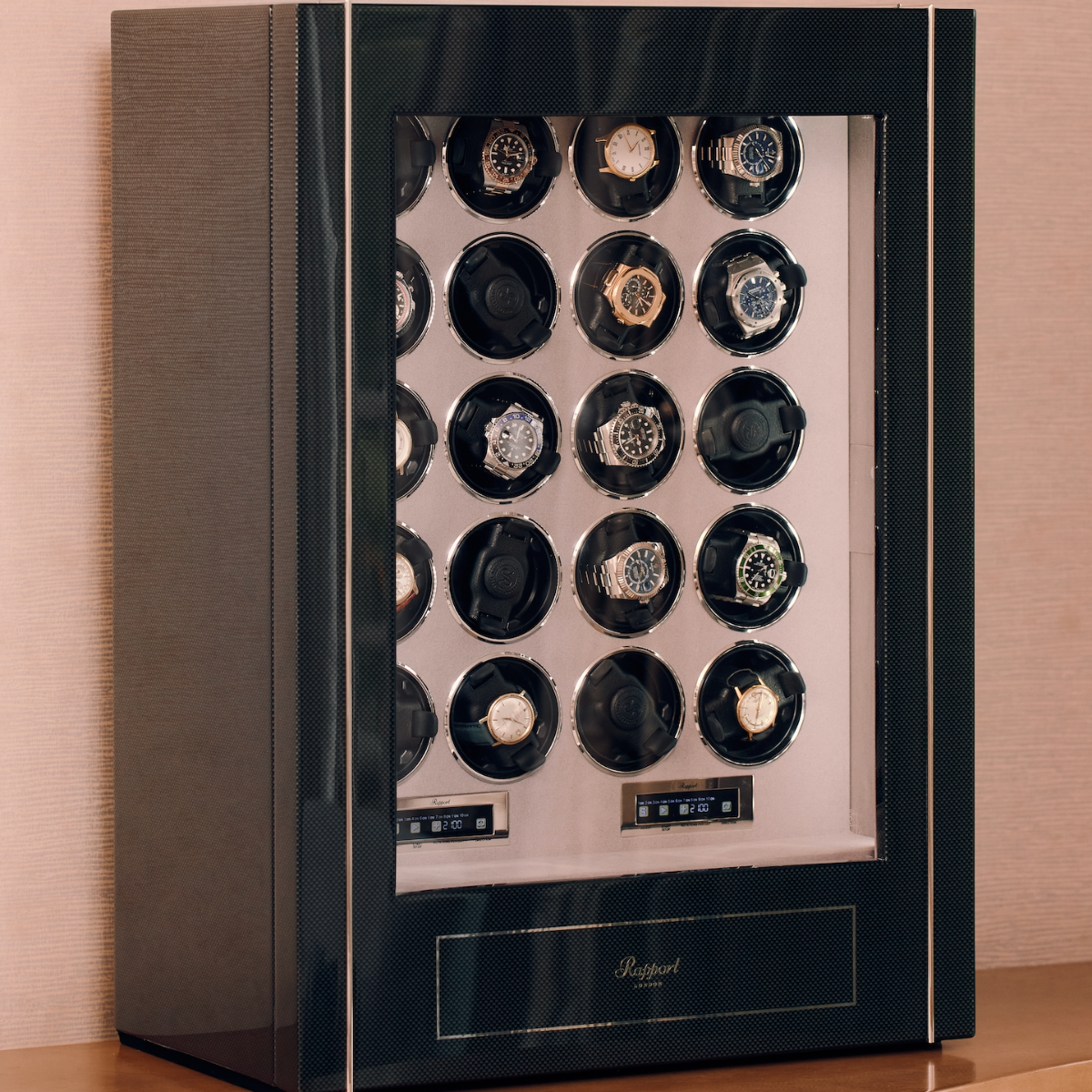 Advanced Technology
We are continuing to serve modern luxury watch owners around the world. In 2023 Rapport developed and launched its largest watch winder to date, the Paramount Twenty Watch Winder, with advanced fingerprint access and touchscreen control panels.
#1
Our philosophy
Our products are made with timeless elegance and exceptional quality to enhance the beauty of the treasures they hold. They are meticulously crafted to let you care for your timepieces every day, every year, every generation.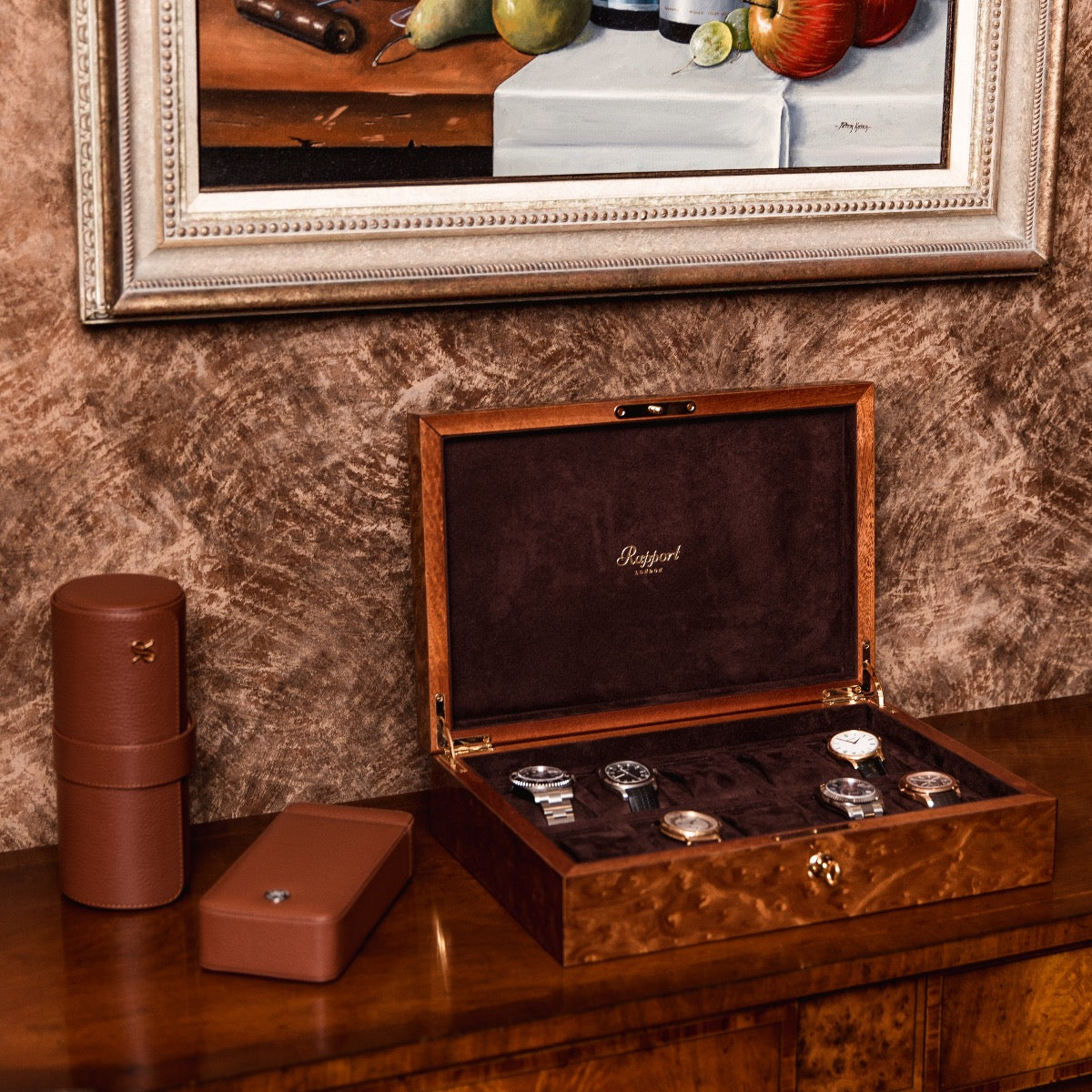 #2
Our why
In a fast-paced world where most things bear no meaning, we honour the masterpieces crafted to be used and admired for generations. Your most prized possessions carry your memory and legacy, and we are here to let it live.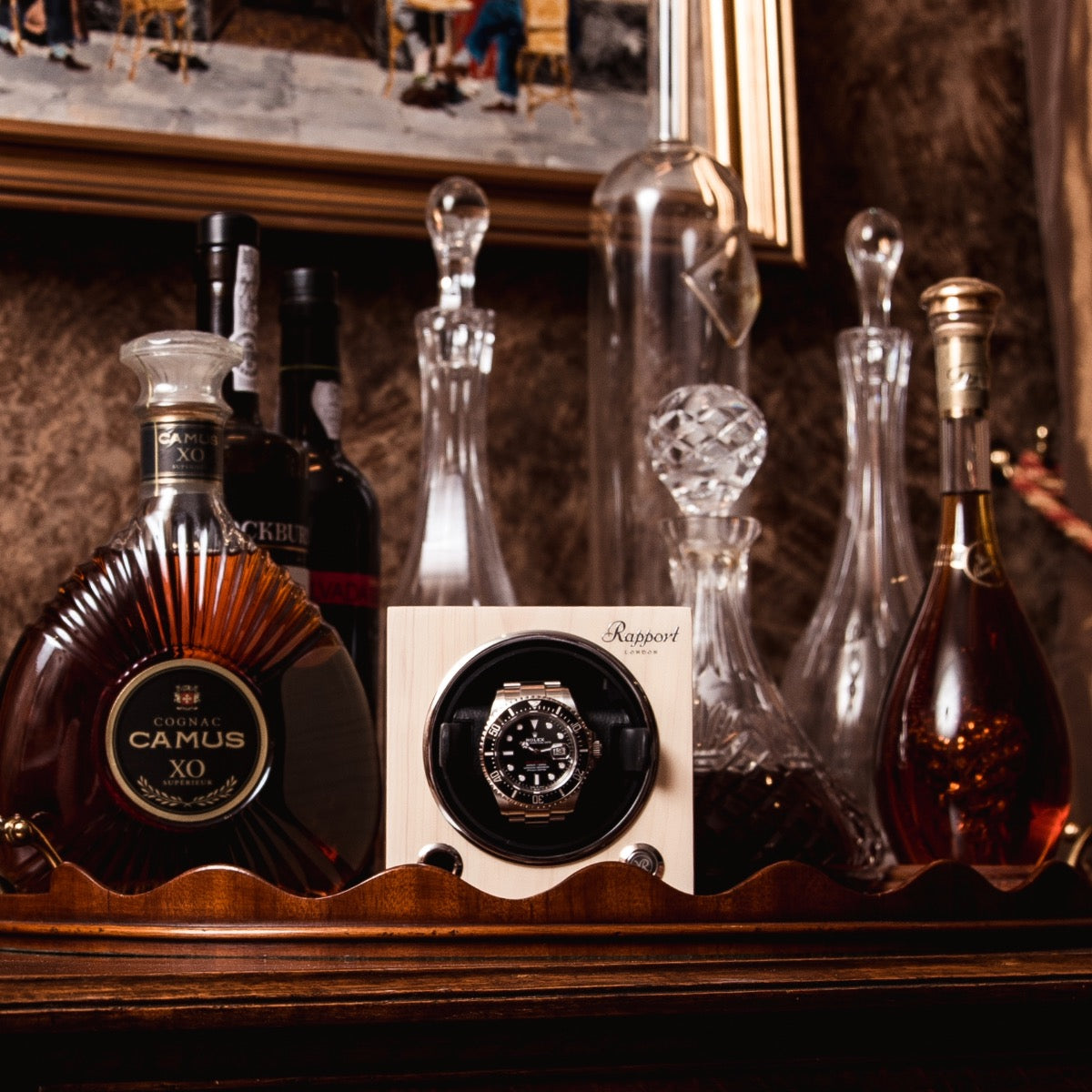 #3
Our commitment
For 125 years, we have crafted quality products of the highest standard in the market. With ethically sourced materials and solid British craftsmanship, we aim to create the ultimate preserver for your timepieces.
Rapport Family Favourites
Featured collection