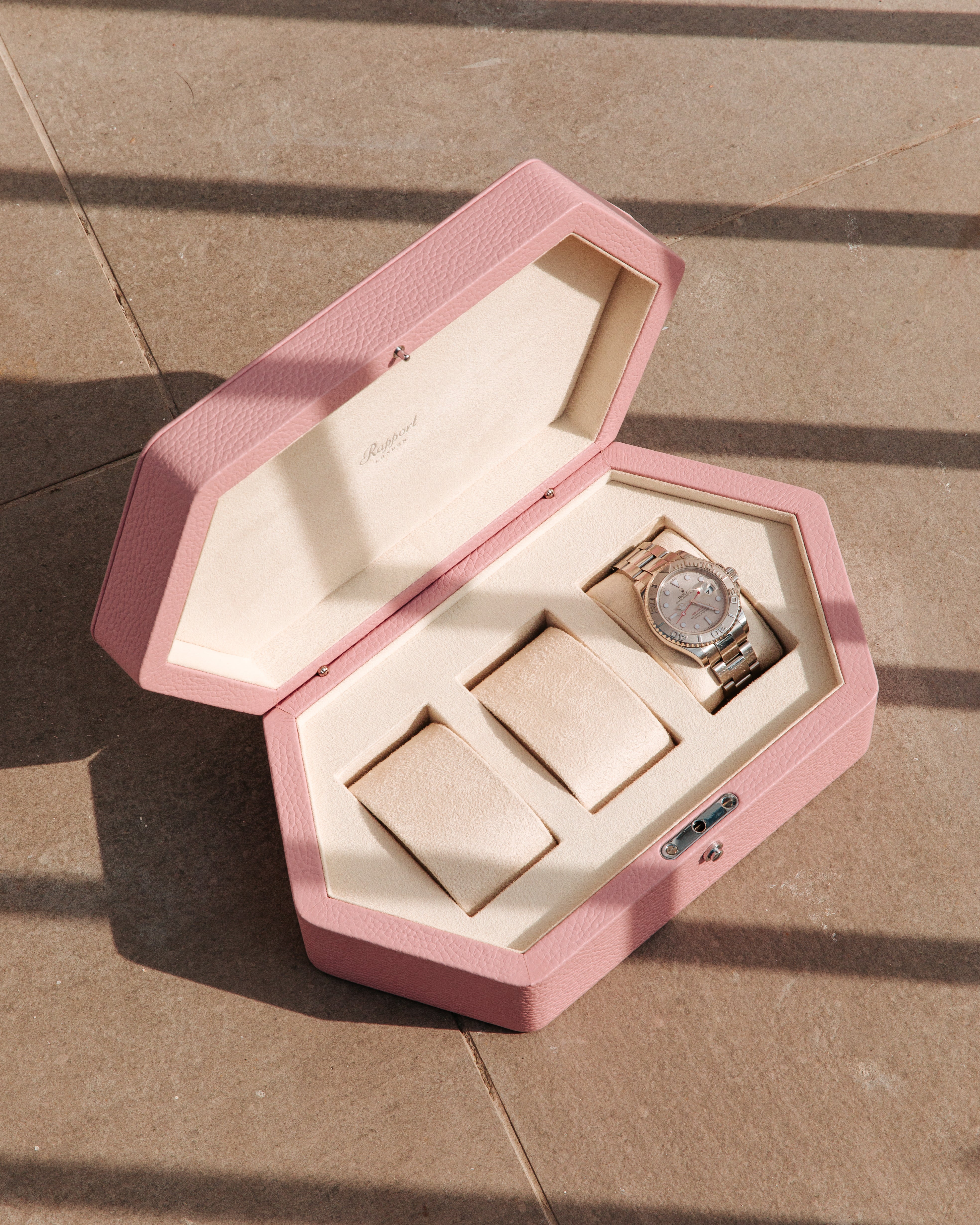 Our Favourites for the Winter Season
Winter is upon us. It is a season notable for its passionate advocates: those of us who crave pristine morning frosts, mist on the breath and layered outfits. Winter is also famous for its detractors: those who cannot wait to see its end, those who love to chase the sun, spend every moment they can outdoors and come alive in thirty-plus temperatures. Regardless of this peculiarly British divide, one thing that brings us all together is a love and appreciation of quality watches and fine craftsmanship. Such a union is where we at Rapport step in.
We have a number of ranges that cater for all of your desires this winter season. While the steadfast practicality of Rapport watch winders, boxes and cases remain throughout all items, there is a selection available to satisfy both those who want to bask in autumnal tones and those who want to punch through the frosty weather with bold splashes of colour.
To begin with, we shall address those hunting for a splash of summer. Though the weather outside may be frightful, there is no denying that the Rapport Portobello Watch Box is anything but. Introduced in October 2021, this three watch box is unique among our catalogue. Its sharp and daring hexagonal shape is a statement in and of itself, but when coupled with its choice of five bright colours, it pushes beyond into a true item of class and innovation. It is a design inspired by the streets of Notting Hill, a vibrant area that truly comes alive during the summer months - why not invite a little of this spirit into your winter home?
Carrying almost the opposite spirit is the Heritage Eight Watch Box. While no less precisely constructed by Rapport's master craftspeople, Heritage is a traditional watch box in shape, proportion and finish. It is made from beautiful walnut wood, with a tasteful blue staining and high-gloss lacquer to finish. Matching suede continues the luxury on the inside, too. All in all, it's a celebration of design and natural materials - undoubtedly a perfect fit for winter. Not only this, but it makes a marvellous gift for, dare we mention it, the festive seasons which is lurking just around the corner.
The last, but far from the least, of our favourite winter season products, is the Hyde Park Three Watch Roll. This expertly designed 3-piece watch roll is the ideal accessory for any watch collector with a penchant for autumnal palettes. While the tan leather finish provides a bright and eye-catching tone that suits any winter style, the grey leather option is a more neutral look that provides an understated complement to a wider, more colourful aesthetic. It also comes in a navy & black leather. What is more, it can adapt into a single watch roll to be able to hold cufflinks and accessories, allowing the protection and style offered by the Hyde Park to be taken with you wherever your winter travels may take you.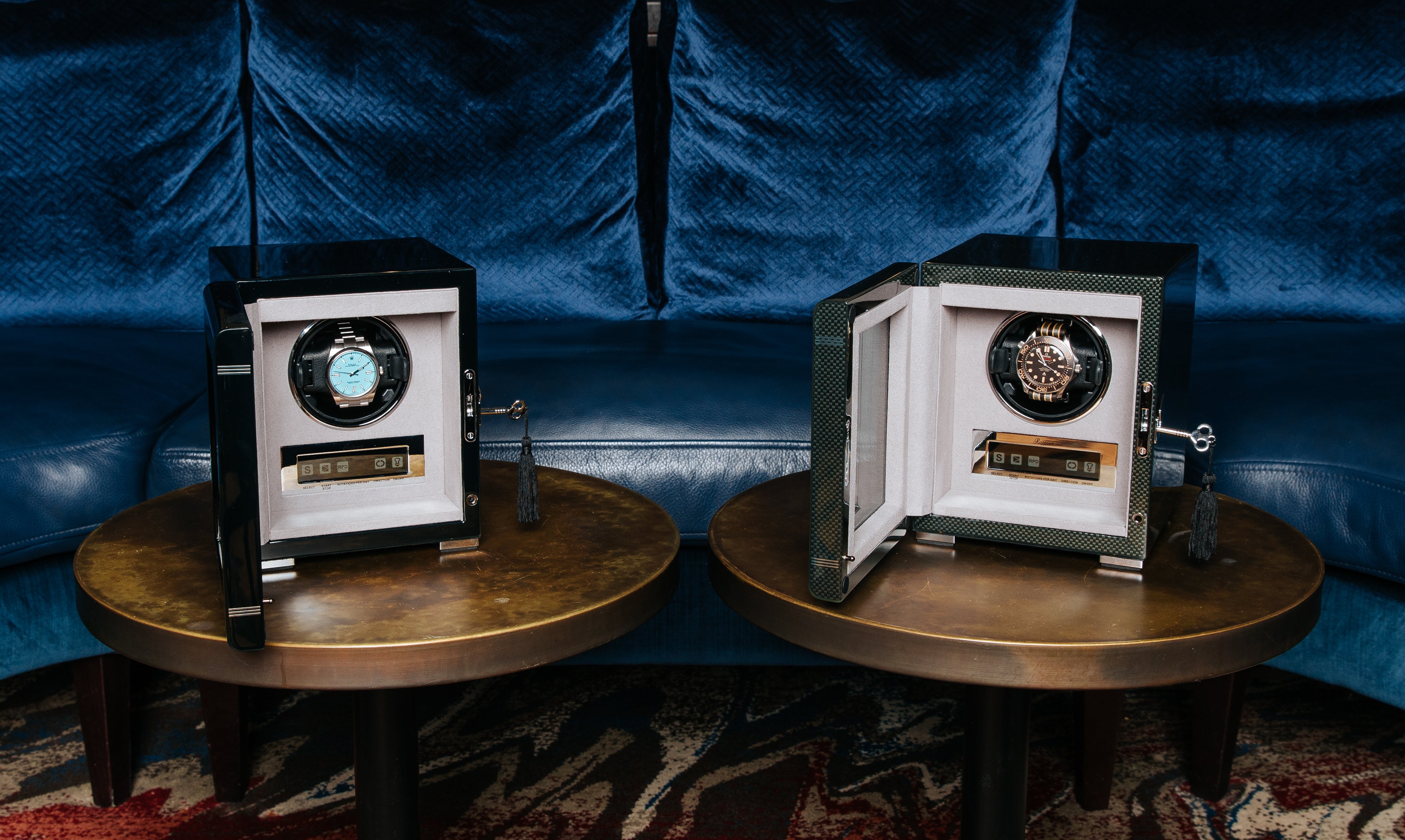 The Best Watch Winders for Collectors
There are few things in life as thrilling or satisfying as building a watch collection. Combining an enthusiasm for precise engineering, fashion and, as is the case with vintage watches, histor...
Read more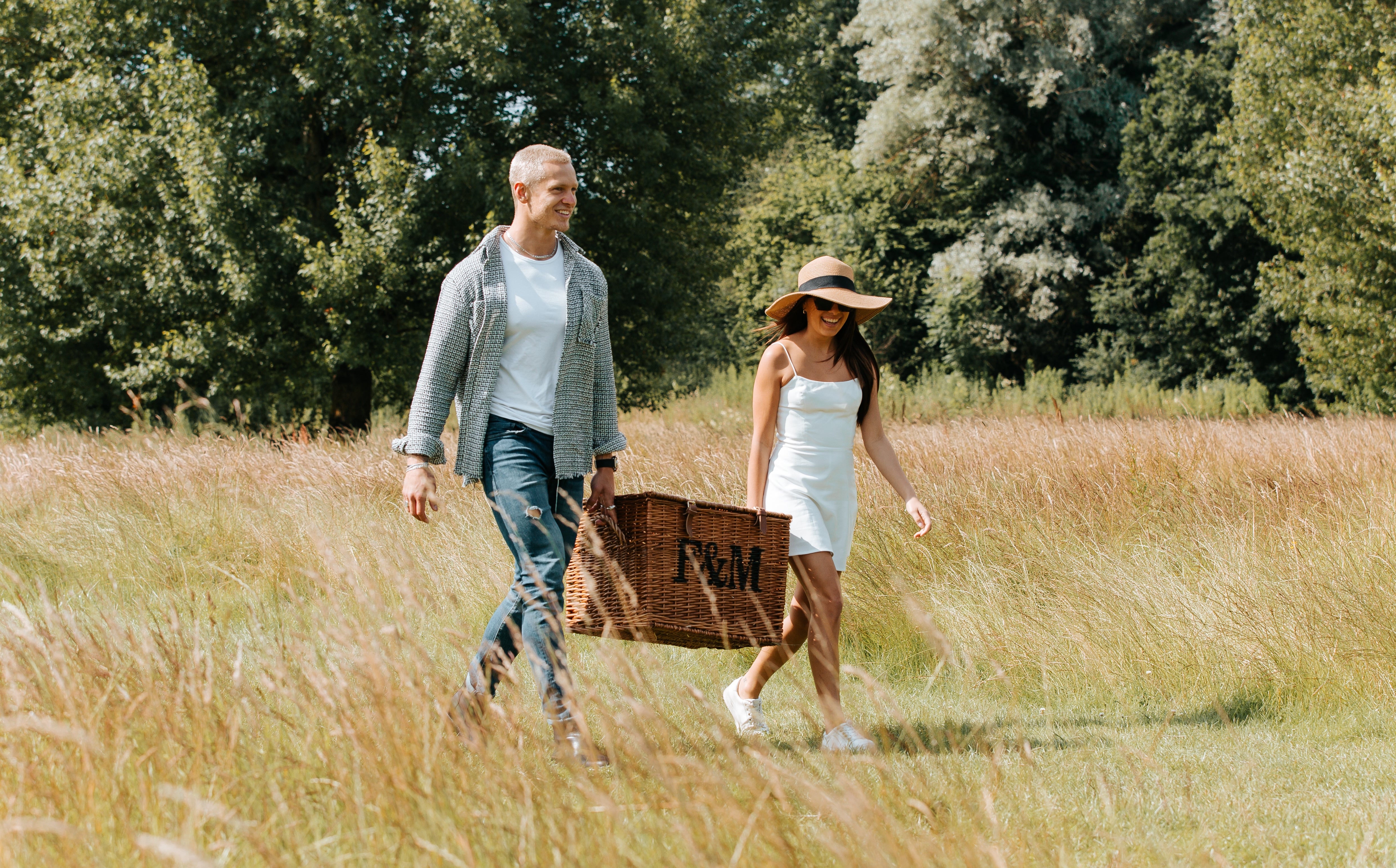 The luxury of an extra hour of time...
At two o'clock in the morning on Sunday the 31st of October 2021, the clocks are turning back one hour as daylight savings time comes to an end. Daylight savings time was conceived originally a...
Read more