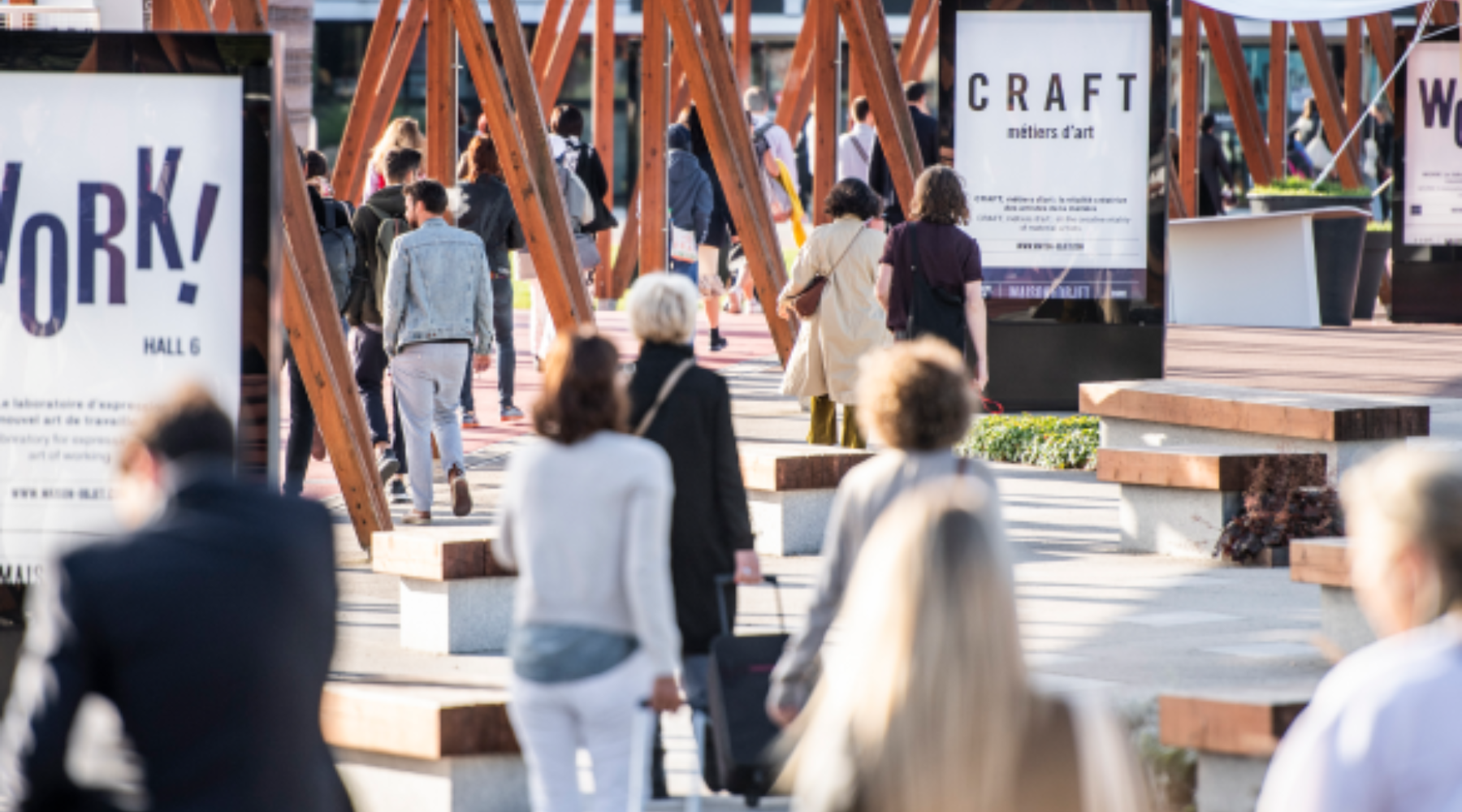 The time has come once again for the Maison&Objet Paris trade fair taking place on September 8th - September 12th. This is a highly anticipated event taking place bi-annually in Paris Nord Villepinte Exhibition Centre, it has previously been described as 'among the 3 most important European events for interior design, a huge collection of innovation and talent all in one place.'
There are various seminars available for attendees, one which will be of particular interest is the talk on Friday 9th September - Wood: Trend or Timeless Material, our opinion is definitely the latter! Our Heritage Ten Watch Box is definitely an example of why wood will forever be a timeless material. This watch box is solid wood, featuring a striking veneer finish and five layers of hand applied lacquer to give it a luxurious lustre. The hinges together with the lock and key are gold plated and the interior is finished with a matching suede lining. The interior is completed with a matching suede lining, and the hinges, lock, and key are all gold-plated.

Brands come from all over the world to exhibit their work, showcasing some spectacular designs and collections. Maison&Objet work with over 6,000 different brands so the innovation presented is unmatchable. Some of the exhibitors include Maison De Vacances, Yen Ting Cho Studio, Elica Studio and Samuel Accoceberry. There are also over 20 conferences being held during Maison & Objet such as Wood: Trend or Timeless material, Reissue: Bringing Pieces back to life, or reinventing them and Art & Design, potential synergies.

This trade fair event is like no other, the entire lifestyle sector - brands, designers, artisans, interior design experts all come together to showcase the latest trends. As far as the eye can see, there are decorative items, designer furniture, accessories, textiles, perfumes, and tableware. There are 2,500 brands present with 60% of them being international and over 600 being new brands/sessions and 14 show sectors and universes.
There is no other trade show like Maison&Objet Paris. It is THE event that consistently serves up successful and distinctive products, while also always keeping up with the new trends and market developments. That is why Rapport London will be showcasing some of the greatest pieces such as our Labyrinth Ten Watch Box. This contemporary design comes in four stained finishes, with hand applied layers of sleek lacquer. The black geometric lines wrapped around the naturally grained wooden box makes this design even more recognisable.

It will be Rapport's first time exhibiting at Maison&Objet this year. We are eager to present our most recent pieces and to be inspired by such a creative show. We'll take advantage of this opportunity to network with new people and go to seminars about the newest innovations. We will be exhibiting our finest products such as our Aura Jewellery Box, which is elegantly designed in a premium smooth leather and quilted suede lining. The jewellery box has several compartments and drawers for preserving your favourite jewellery items.
We all love our accessories; they bring that extra bit of flare and joy to some or most beloved items. At Rapport London we have been making priceless accessories for over a hundred years, so we th...
Read more
Back to the Office after Summer
As we return to our offices and workplaces after our summer vacations, September welcomes a certain normality to our lives after a few months of sunlight, vacations and a persistent heatwave. Retur...
Read more