We all love our accessories; they bring that extra bit of flare and joy to some or most beloved items. At Rapport London we have been making priceless accessories for over a hundred years, so we thought we might shed some light on some of the items that we most desired, and in particular which items are most desired by women. We put together some products that are perfect for any lady who loves jewellery and accessories just as much as we do!

If she loves her jewellery and accessories then she can't be going without this, her new favourite travel accessory that they won't be able to go anywhere without. Our dreamy, quaint, beautiful small-sized jewellery case, the Travel Jewellery Case, is perfect for storing any rings, necklaces, or earrings, with zipping for closure. Available in pink, turquoise and cream it is crafted with the softest leather and creamy suede lining.

Not looking for travel size? Don't worry we have the perfect gifts for anyone, especially if they are like a luxury to last a lifetime. So why not give them something that she won't forget, our Aura Large Jewellery Box. It's luxurious, premium and something just as unique as they are, luxuriously designed in a premium smooth leather and quilted suede lining. It also features multiple drawers and compartments for storing all her favourite jewellery pieces.
Now if she's one of those ladies that like their flare and luxury, then look no further than our Amour Deluxe Trunk. With its new stylish design, it emanates all the luxury and flares a girl could want. Being enwrapped in a beautiful colourful peacock leather with a matching plush soft suede lining. It's complete with all the compartments a woman could want to store all her jewellery and accessories, as well as a two-watch cushion drawer.
For all the ladies on the go who need that perfect travel accessory that is as stylish as they are, then our handmade Sloane Jewellery Case is the perfect accessory. Made from the finest leather and beautifully hand stitched with a luxurious suede lining, it additionally features multiple compartments for storage for all your jewellery items. When you thought it couldn't get better it also has a unique snake-skin effect leather exterior for a chic look when holding your precious jewellery pieces at home or when out and about.
No matter the need or the occasion, you can trust Rapport London to pick the perfect gift for her.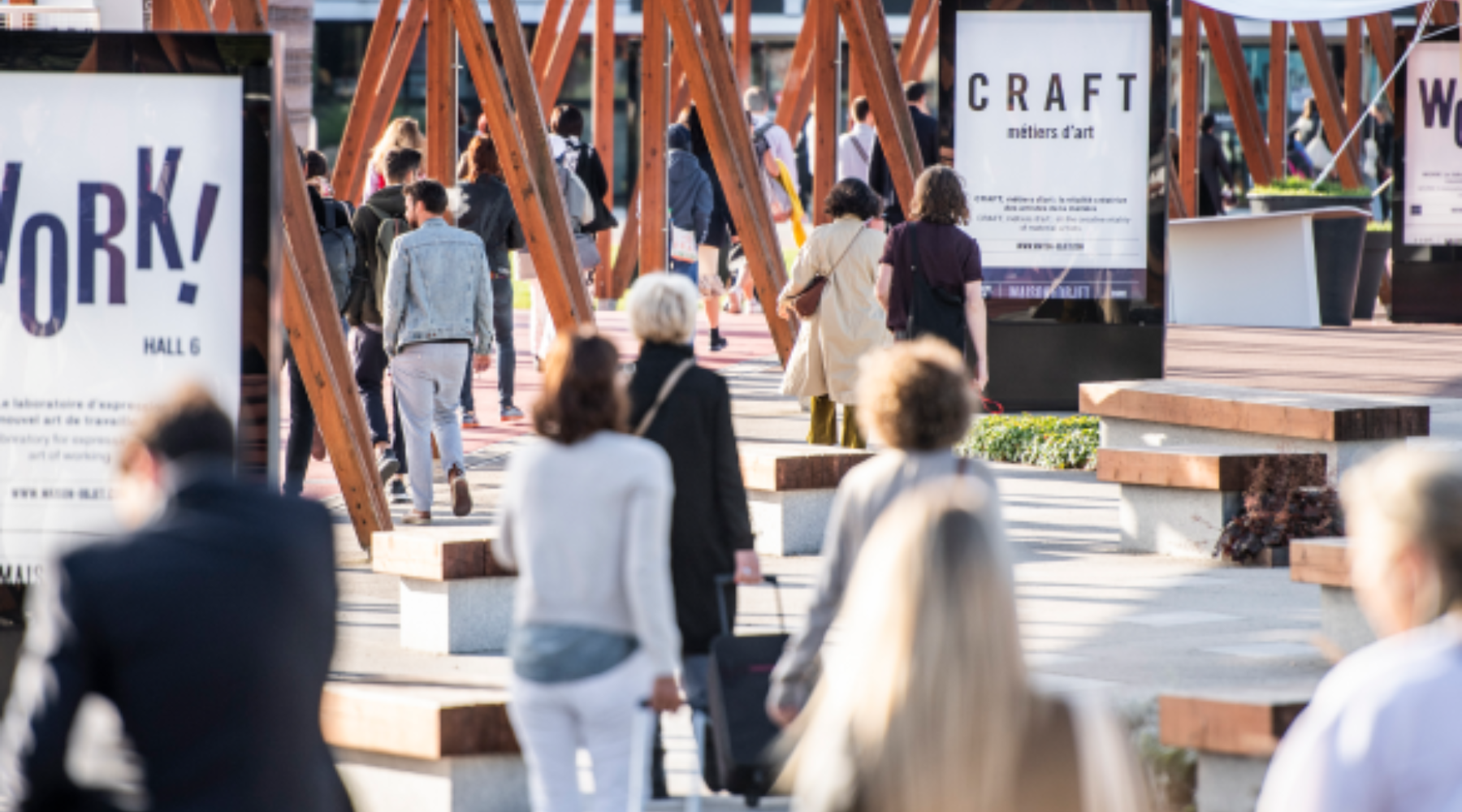 The time has come once again for the Maison&Objet Paris trade fair taking place on September 8th - September 12th. This is a highly anticipated event taking place bi-annually in Paris Nord Vill...
Read more