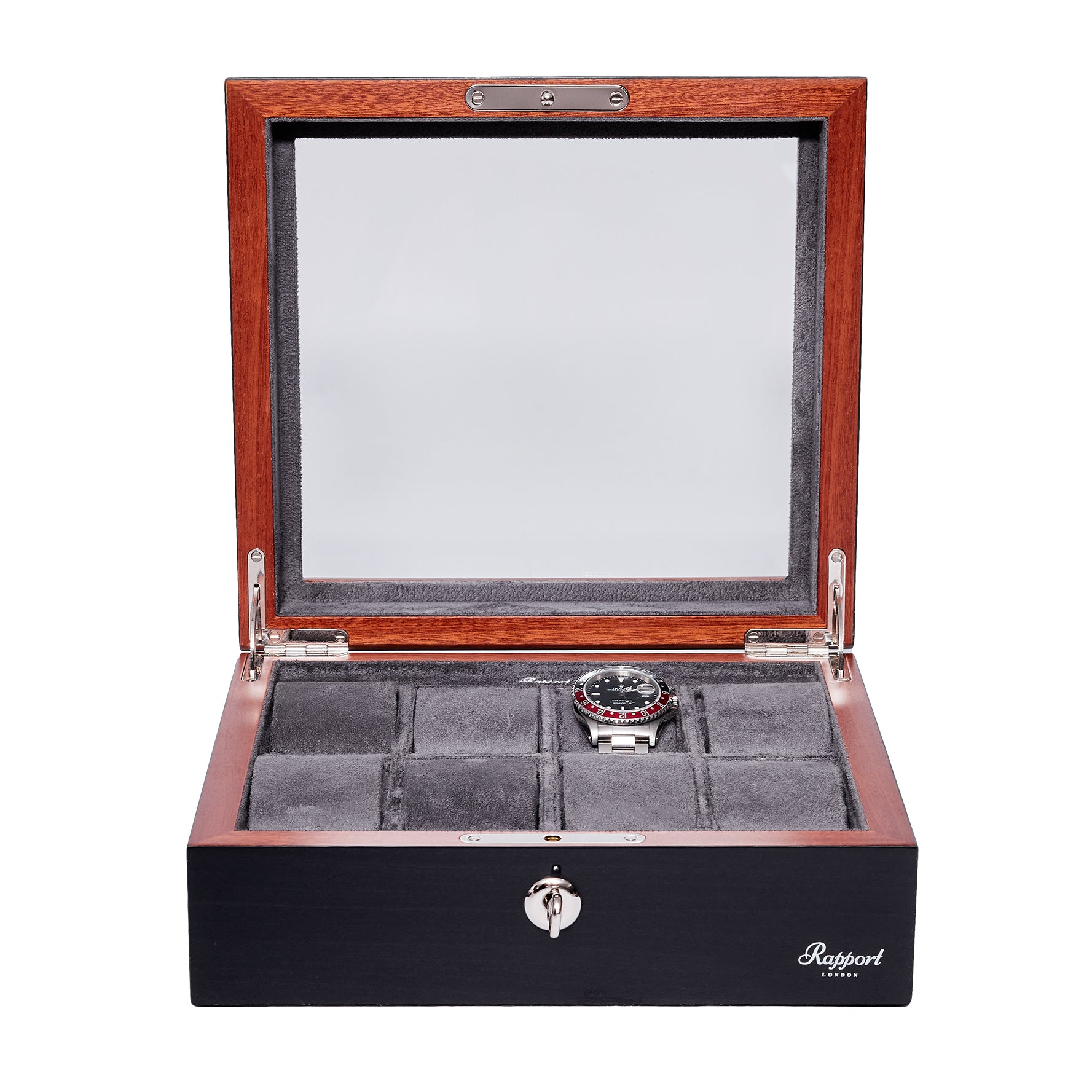 Optic Eight Watch Box
---
A smart 8-piece watch box in a high gloss Black for the classic gentleman. This watch collector box is tailored to house up to eight of your favourite timepieces in individual compartments. Layers of hand applied lacquer create a luxury look, complete with a glass top and a suede interior lining. It's the perfect place to store your Rolex, Breitling, Patek Philippe and more
The Optic 8-piece watch box is available in a Black finish. 
• Size: w 260 x h 90 x d 235mm
• High gloss
• Suede lining
• Holds eight watches
• Glass top
SKU: L418
Order now and we'll ship your order tomorrow
Orders placed before 2 pm will be shipped the same day.
Please see our Shipping Page for more information on delivery times.
Returns can be made up to 30 days after purchase.
Choose options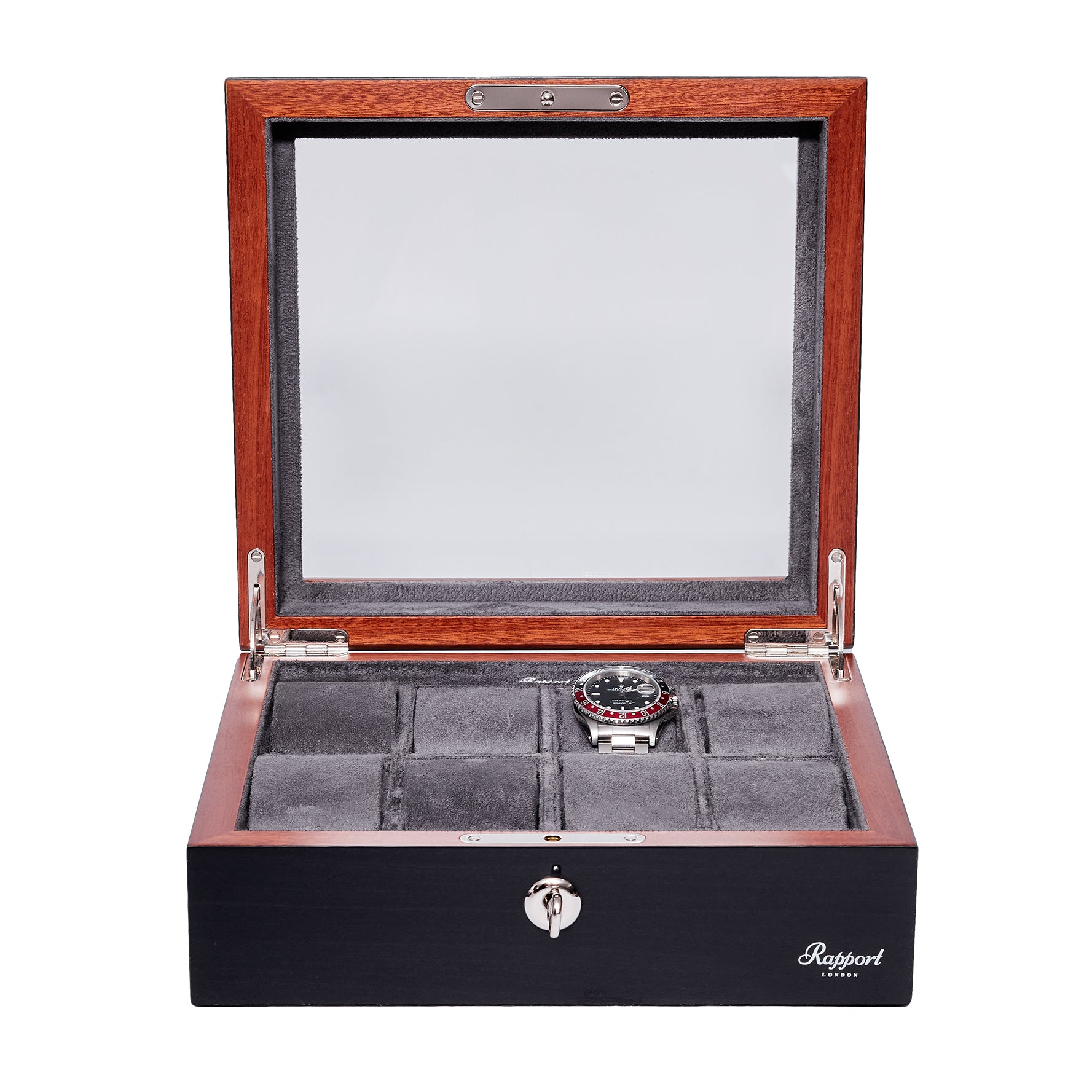 Express Shipping
We deliver worldwide with express delivery options. Orders are dispatched same day if ordered by 2pm.
30 day returns
Return any order within 30 days of delivery.
2 year guarantee
We are sure you will be delighted with your purchase, yet we offer a 2 year warranty.
Customer Service
We pride ourselves on excellent service. 91% of our customers leave a 5-star review.

Gift wrapping
Buying something special for someone special? Add gift wrapping to your purchase at check out free of charge.