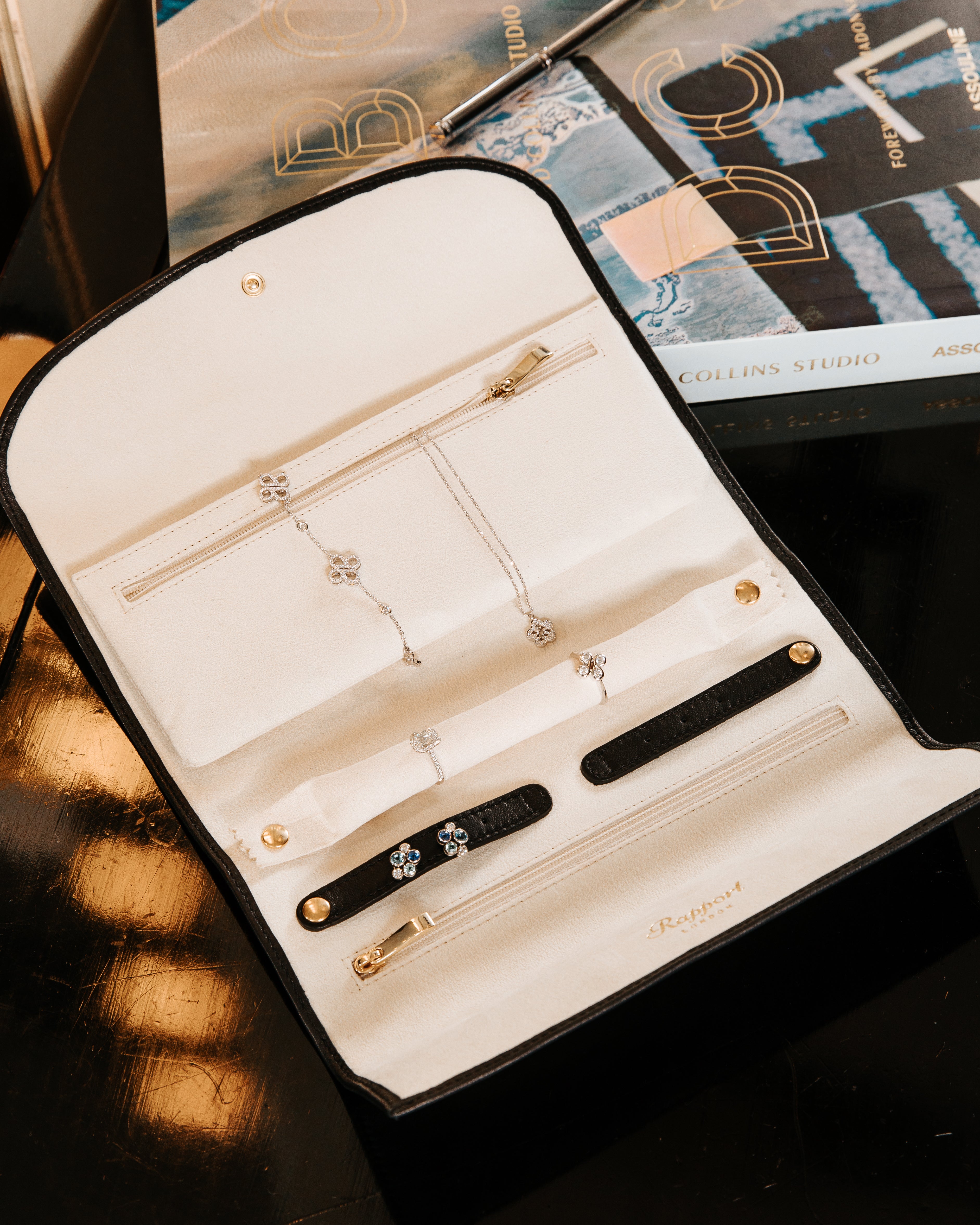 Rapport Collections for Women
Rapport has built its reputation for quality and luxury through the manufacture of watches and watch winders. However, over recent years, our catalogue has grown to include a number of items specifically catering to the needs of our female clientele. Using our masterful skills and penchant for innovative thinking that we have developed over our years of operation, the ladies collection carries the signature Rapport flair and quality.
Below, you will find select pieces from the women's line, each offering you convince and style in equal measure. Though these are some of our favourites, be sure to keep a lookout for one or two new additions later this year.
The Rapport Jewellery Box With Stripes is a chic, understated and elegant place to store your finest accessories under lock and key. Taking cues from our prestigious range of watch winders and watch boxes, the Jewellery Box is the perfect blend of function and form.
Inside, its generous compartments can house studs, pendants and rings, alongside more sizeable items, such as bracelets, hoops and drop earrings. The exterior of the box is finished with a dark blue stain and high-gloss lacquer that brings out the natural wood grain. Fine wooden inlays create the stripe detailing, while the interior is lined with luxurious suede.
Our Portobello range is inspired by the rich colours in Notting Hill – best known for the extravagant markets, bright houses and vibrant atmosphere. Beautifully handcrafted in a hexagonal shape box, the wooden box range is covered in a premium grained leather and they are all lined in a creamy beige suede. The Portobello watch boxes can hold up to three watches and each watch box has a matching watch pouch crafted from the same leather - perfect for travel.
The Rapport Small Make-Up Pouch is the ideal day-top-day companion - though it is diminutive, the impact it has on your day is enormous. The pouch can sit in a handbag, neatly keeping your mascara, eye shadow, brow pencil, lipstick, and more besides. The pouch is made from fine-grained Italian leather that is soft to the touch and features a gentle cotton lining. The zip closure has a gold finish, as does the Rapport insignia. If you are heading away on vacation, you may like to consider the Rapport Large Make Up Pouch - it has enough space for all of the essentials for your morning and evening routines.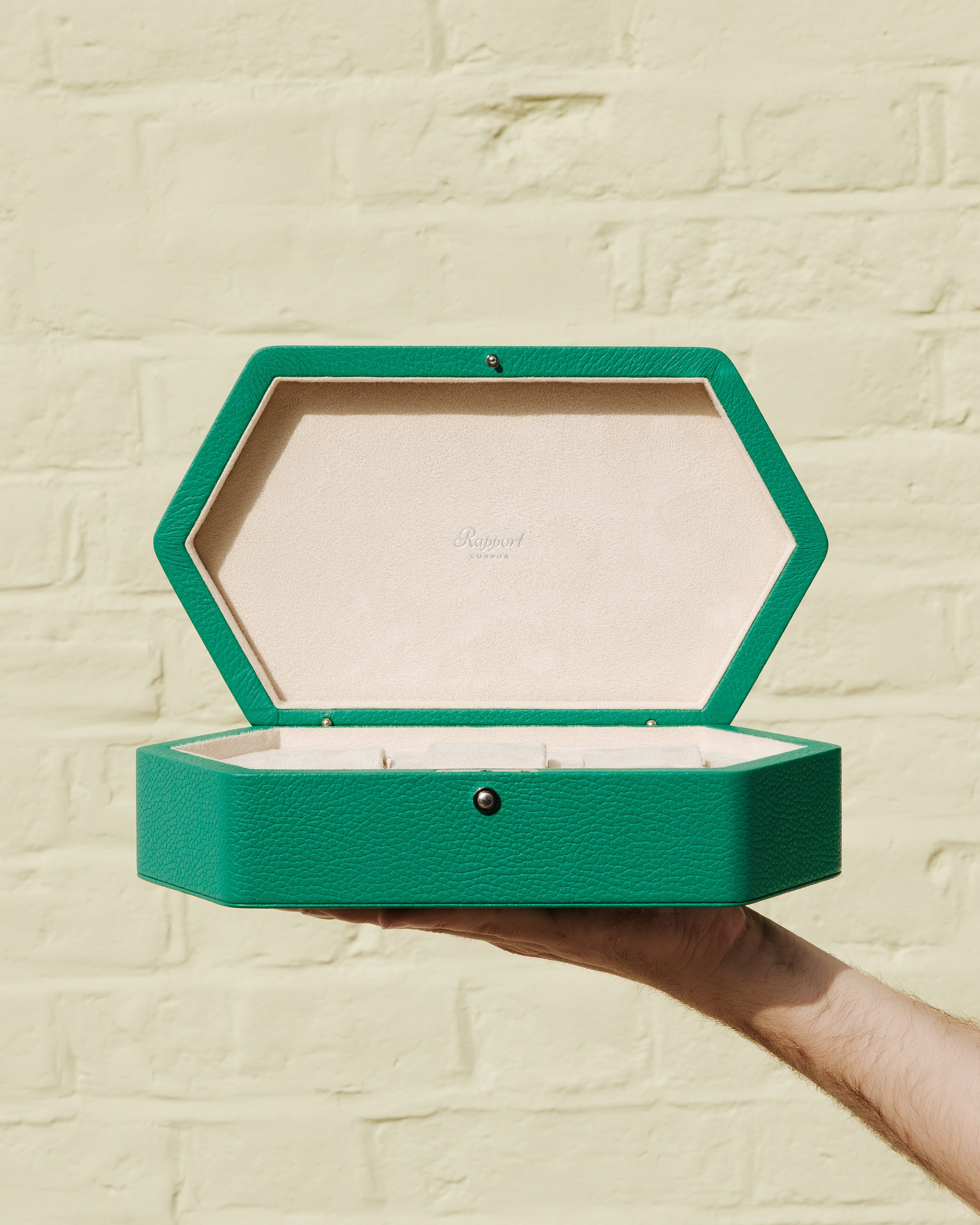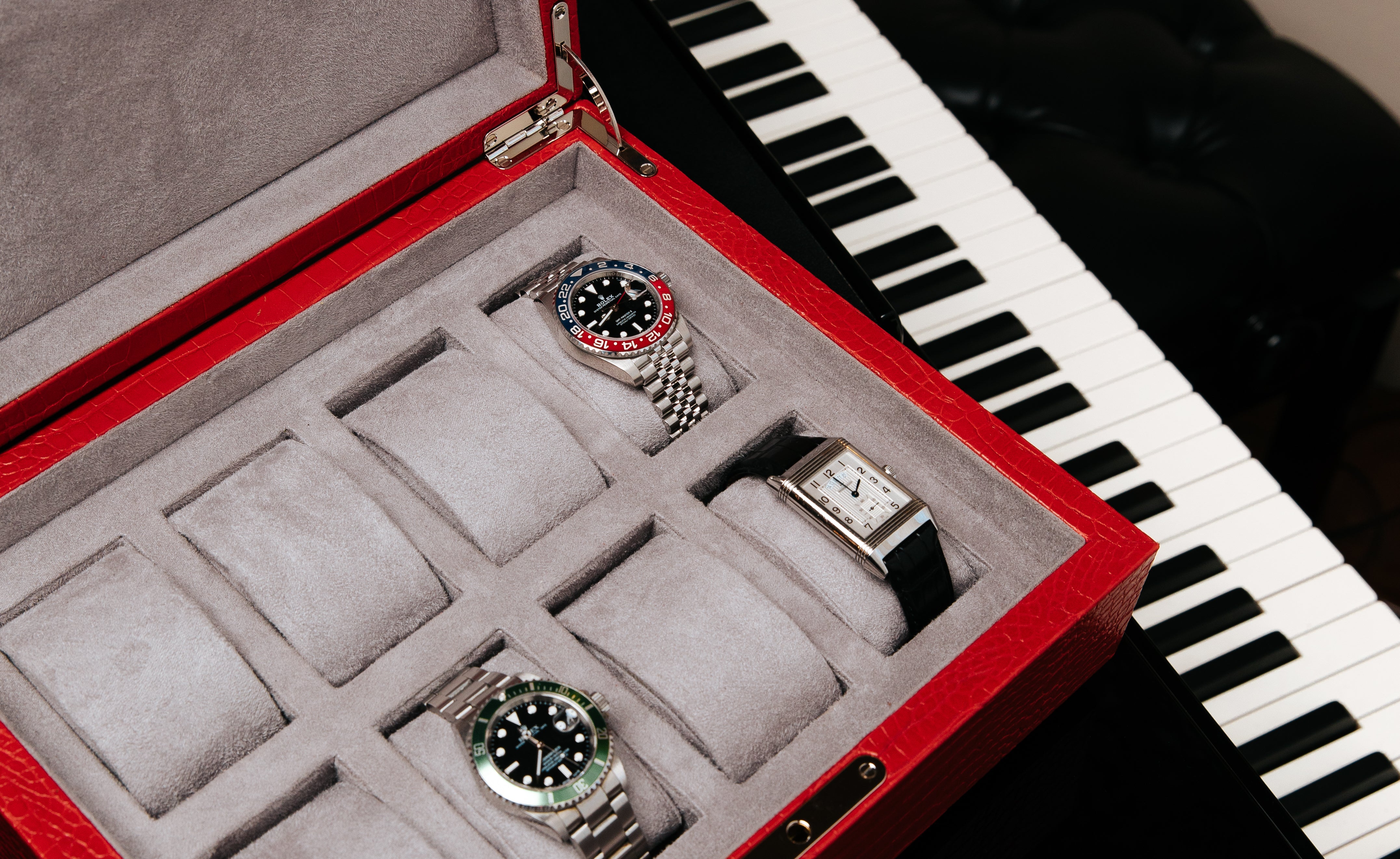 The Rapport catalogue is home to a wide range of products, with several ranges furnishing men with a keen taste for quality and luxury. Our founder, Maurice Rapport, and his two brothers were d...
Read more