Quis bibendum quis suscipit vel donec feugiat amet
Porta pharetra id orci ornare tincidunt tellus. Molestie egestas urna donec vel leo lectus dictum aenean bibendum.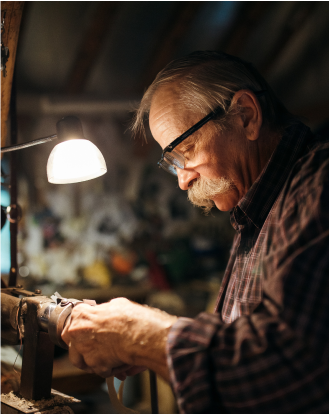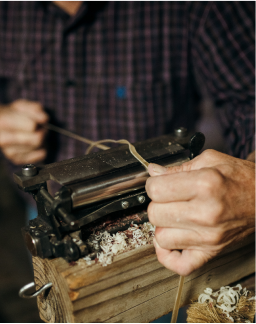 Brief summation of commitments
At sed est cras sit pretium. Iaculis lacus ornare sit facilisi augue vitae. Tincidunt orci eu faucibus sagittis magna urna et tellus. In purus neque orci mauris massa. Aliquam facilisi eu commodo nunc suscipit sed.
Amet elit turpis in purus eget. Nibh a pulvinar eros leo orci tortor amet massa diam. Arcu ornare adipiscing molestie ut eu morbi lectus cursus.
making a change
Diam et gravida diam scelerisque ac pellentesque egestas nec. Amet nec in sit purus elit. In amet venenatis sit libero vel. Mi turpis sed tellus pretium lobortis non duis. Sed enim libero vivamus a mattis. Scelerisque mi in arcu pharetra vestibulum. Quam pellentesque cursus at etiam.
#1
Why Rapport?
For more than 120 years the Rapport story has followed the philosophy laid down by its founder of innovation, quality and service. Still run by members of the same family at the heart of everything we do are our company values. In a fast-changing world Rapport has stayed true to these principles and our passion to exceed our customers' expectations no matter how big or small has endured. Attention to detail and the quality and choice of materials used ensures the products meets the highest standards of the most discerning customer. We take great pride in what we do and this can be seen with the hard work and dedication of the Rapport team. Welcome to the Family.
#3
How do I know my watch will fit in the watch winder?
Watches are held on a fully adjustable clip that has a leather covered soft pad and which slots into cups inset into the body of the winder. The cups are designed to always stop in the vertical position when stationary. Our watch winders are designed to fit all different sized watches.
#4
How do I use my watch winder?
Each winder can be independently controlled and the Controls offer various modes of operation such as direction of rotation and timing options suitable for all automatic watches on the market today. Some models offer more advanced options with touch LCD displays to indicate functions in operation or setting the number of rotations per day.
#5
What is Turns Per Day and how do I know what my watch needs?
Whether your watch is being worn or on a watch winder, your watch needs to be turned numerous times in a day. A watch winder mimics the motion of a watch being worn by making a specific number of turns per day. Turns per day will vary depending on what is specified by the manufacturer.
#6
Are Rapport winders noisy?
The winding motors are the highest quality and run virtually silent. They are powered using the DC adaptor provided to suit countries worldwide. Some models are able to take USB connection or have a battery backup.
#7
Can I travel with my watch winders?
Yes, each watch winder arrives with a universal adaptor making it easy to travel with your winder.
#8
Are the watch rolls genuine leather?
Yes, unless specified otherwise. We take great care in sourcing premium leather to ensure all our products are of the highest quality.
#9
Are Rapport products guaranteed?
We are sure that you will be absolutely delighted with your Rapport watch winder and as with all Rapport luxury products we offer a full 24 month guarantee.
#11
Delivery times?
United Kingdom deliveries would work on next business day delivery. Other countries will be specified at checkout. 
#13
Where can I find my nearest dealer?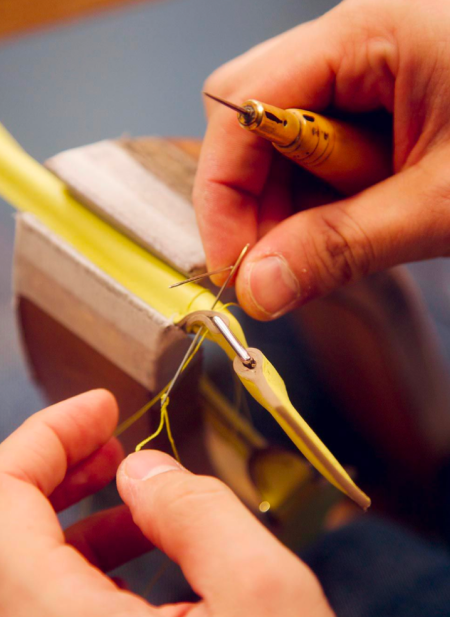 The Design
At Rapport, we create our products with you in mind. All our products are imagined and designed in London, in our offices on rue Sainte-Anne.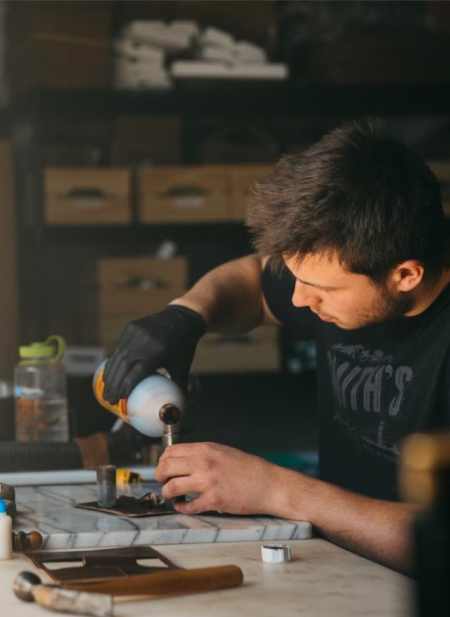 The material
Our leathers come exclusively from hides recovered from the food industry. We work exclusively with tanneries in Italy, France and Spain.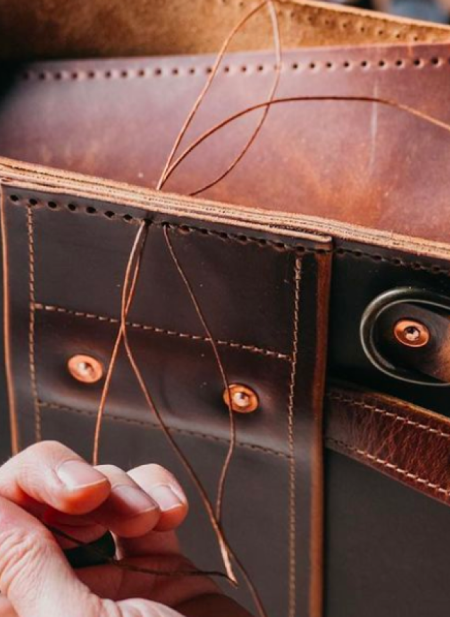 THE KNOW-HOW
Each step of the manufacturing process is carried out according to the strict specifications of the leatherworker's craft.